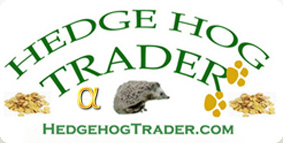 Please Note: All transactions are subject to terms at the bottom of the page.

Hedgehog Trader Newsletter (HHT)

Our flagship newsletter, with frequent alerts and issues published every 2-3 weeks (sometimes more often). HHT has generated massive gains for subscribers over the past 3-4 years (including numerous 40-200% gains!), even in 2009 when the broad markets tanked! HHT Newsletter (HHT) provides a metals and markets overview and features larger cap stocks than our other publication. This year we expanded our reach and have hit home runs in numerous tech and energy stocks after cashing in 180% and 300% gains in metal stocks this summer.

Hedgehog Trader Newsletter's (HHT) Buys include:

1) Our favourite European stock - under $10, up 30% and set to rise another 100%!
2) Our favourite shipping stock - which recently erupted on news of a significant investment by a major market player!
3) A satellite company that has gained 30% for us and could double on specific news we are awaiting.
4) A pair of potent biotech stocks that we're looking to soar in the new year. One that is up 25% for us and the other a savvy biotech fund has been accumulating!

Plus: we are waiting to pounce on a military technology company that our signals suggest could double or triple in the New Year as sales explode! And several elite, dirt cheap can't-miss silver stocks ready to ramp production way, way up!

With the help of our friends at Vancouver-based INK Research, HHT Newsletter (HHT) has recently highlighted insider buying at a number of our juniors - including a signficant buy at a Mexican silver producer and some dirt-cheap junior potash stocks ready to fly! Act now and your subscription locks in your low rate of just $206/year!






Subscribe

Just $206/year!
Hedgehog High Roller! (HHHR)

Our microcap resource stock advisory focuses mostly on stocks under $1.50. It's where we've handed subscribers some tremendous percentage winners over the last 6 years! So, why should you join us now? At present (Aug 2013), microcap resource stocks are the cheapest they've ever been! As a result, we may see many of them triple or even quadruple this Fall. What's more, we've recently highlighted bullish insider buying in the majority of our recommendations!

Our exciting microcap Buy-list includes:

1) A 15 cent gold stock that will be beginning gold production this year - we like its potential to rise to $2-3 over the next 12-18 months

2) A special tiny play in the marijuana/hemp sector that everyone thinks is a fad- a fund manager I know is buying and so are some of his associates!

High Roller also covers companies that are smaller 'in the under 10 cent range' which should fly as speculators return to junior resource stocks over the next few months.

1) A tiny 3 cent gold explorer that uses other people's money to build shareholder value - they have multiple JVs on various high potential projects. Their VP of exploration founded a major copper-gold producer and turned it into a billion dollar company. They have a crazy gold discovery - everywhere they drill they hit mineralization. They are also the largest land owner of XXXX mineral in the country of XXXX. (Top secret!)

2) A 4 cent gold stock with intensive insider buying over the past year. Half of their $5M market cap is stock in another company they own that I think will double in the next year. They own 1/4 of a copper project that may be sold for $100M this Fall. They own a gold project that after only a dozen drill holes were made has an estimated 700k ounces of gold (close to a 50 million ounce gold project!). One of the chief architects of the 50M ounce gold discovery leaped to this little gold company immediately after the small company reported amazing drill results.

3) 19 cent silver stock sitting on 60 million ounces of silver - lots of insider buying recently by a wealthy and well-known resource investor in Canada. Our signals are picking up what may be a pretty crazy move shortly.

4) Tiny 10 cent gold stock with properties in World Class mining districts. Currently, exploring for silver in Alaska where Hecla Mining operates one of the world's largest silver producing mines in the world. In addition, they're exploring second world class metal property home to a past-producing mine with the highest-grade gold in Ontario! In fact, a huge nugget from this mine sits in a museum in one of Canada's most renowned museums.

5) 2 cent silver producer off everyone's radar, except ours - as they are aggressively working to ramp production. Experienced and motivated management gives this a fiery 10 bagger upside!

6) Two major lithium stock takeovers were announced in the last year. And so we're focused on a tiny and very leveraged lithium exploration company with 67% insider ownership that our Alpha Signals are forecasting will erupt this Fall as new resource estimates are released! With electric cars about to drive lithium demand sky-high, is buying this 3 cent stock like buying shares of Apple Computer in 1984? I'm not sure, but it's sure going to be fun finding out.






Quarterly Subscription Limited Time Offer: $199

(On Sale: Save 25% per Quarter.)

Or Purchase a One-year Subscription at $699:

(On Sale! Save $300/Year)
Pay With:





Note: Discounts are available for multiple (HHT and HHHR) product purchasers - please email us at wintonresearch @ yahoo.com
Privacy and Terms of Sale: We are pro-privacy and do not sell any personal information including email addresses. Due to the proprietary nature of our research, all sales are final. Recurring subscriptions must be cancelled before a new billing cycle begins. Note: Please allow an hour or two for the processing of new subscriptions.