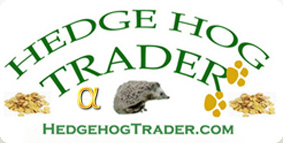 Profit from the New Age of Investing!
Are you a savvy investor looking to generate
Huge Profits
in gold, silver and other commodity-related stocks? If so, welcome aboard! You now join investors from across North America and Europe! Our loyal following stems from the fact our
Hedgehog Trader
advisories have captured well over 2,000% gains for our subscribers over the past 3 years, including numerous 100% to 300% gains!
Most spectacularly, after a special alert on November 11th 2010, one of our junior exploration stocks absolutely erupted, climbing over 1,700 percent, from 10 cents to $1.86 in just 3 months' time!
Outsized returns are our goal, since our research is relentless, and our faith in the commodities bull market is unshakeable. What's more, the major advantage for subscribers is that our proprietary Alpha Signals help us to anticipate future moves (and even a series of future moves) in stocks and commodities, making Hedgehog Trader's methods unique in the industry.
Visit our Products page page and read about the specific exciting profit opportunities that await you! Our Products...
Choose Us!
While we study charts, insider buying, & investor psychology, our intuitive

Alpha Signals

pinpoint rises and falls in individual stocks and commodities weeks, sometimes weeks in advance!

Read more...